»A.H. Riises Apotek på St. Thomas og i Vejle«
The story of A.H. Riise's pharmacy on St. Thomas and in Vejle
By Hans-Otto Loldrup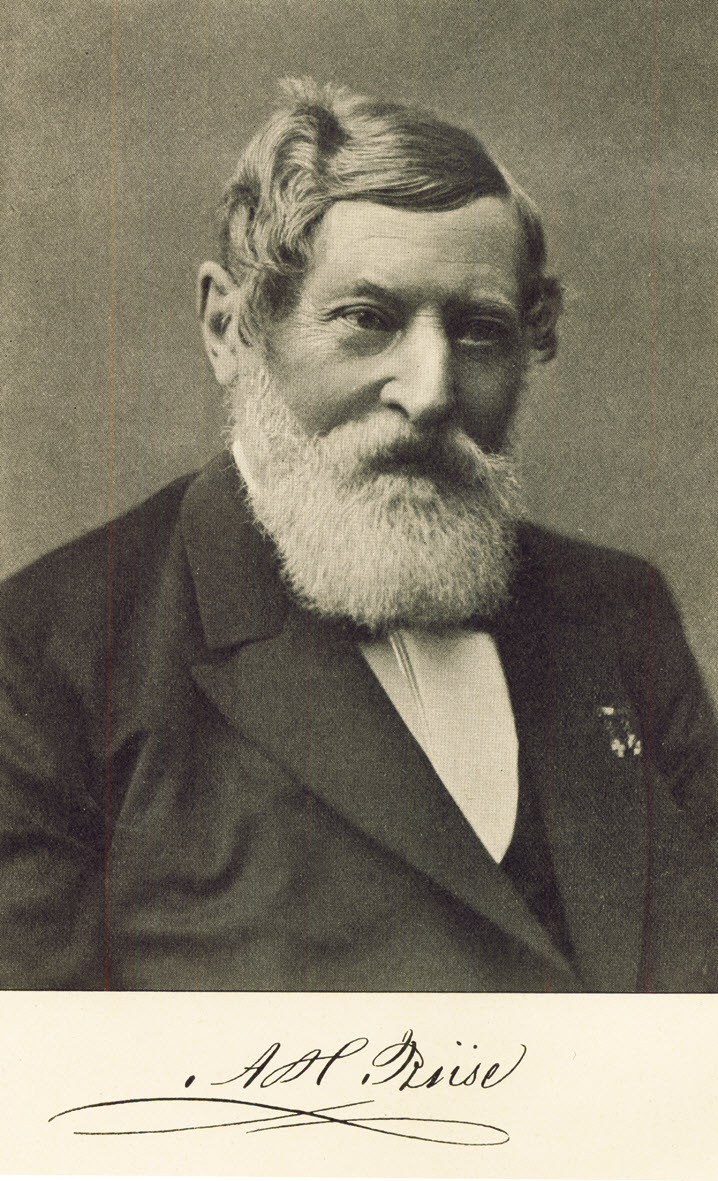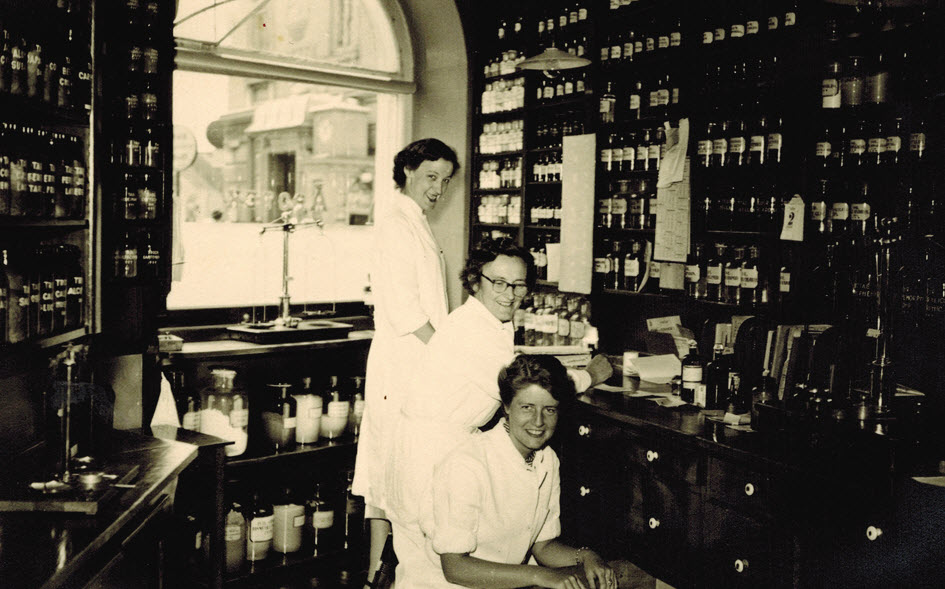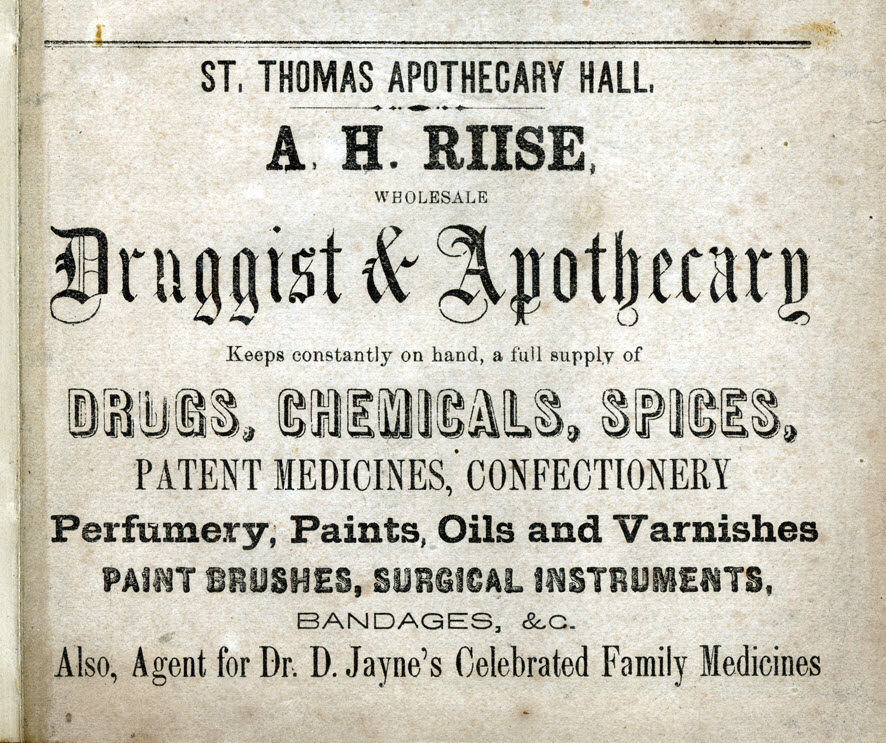 The St. Thomas Apothecary lives on in Denmark
There is only one Danish pharmacy with roots in the former Danish West Indies (now US Virgin Islands). In 1917, St. Thomas Apotek in Vejle was relocated from St. Thomas following the sale of the islands. It was established in 1838 by pharmacy proprietor Albert H. Riise.
The book tells the story of:
- A.H. Riise's upbringing in Ærø and his studies in Copenhagen.
- His struggles with the authorities and the local doctors to be permitted to set up a pharmacy in Charlotte Amalie, the main city on St. Thomas.
- His flourishing business, which aside from the pharmacy branch also produced cosmetics, rum and his world-famous hair tonic, Bay Rum.
- The collection of animals and plants, which he shipped home to the museums in Copenhagen.
- His successors. When A.H. grew older, he settled in Villa St. Thomas in Frederiksberg, close to Copenhagen. Two of his sons were pharmacists and jointly took over the operations of the St. Thomas pharmacy.
- The relocation of the pharmacy. A new proprietor took over in 1913. He had no way of predicting that the islands would be sold a few years later. As a result, he was compensated in 1917 for the loss of his rights and awarded a license to run the current St. Thomas Apotek in Vejle.
- 100 years in Vejle. After a tumultuous start, St. Thomas Apotek would eventually resemble a typical Danish pharmacy. A new proprietor recently stepped in, hoping to bring the pharmacy with its West Indian roots into the future, facilitated by a recent restoration.
The story comes to life thanks to a summary of a diary written by an employee of A.H. Riise's pharmacy in the years 1856-58. In it, he describes his life in the pharmacy (which also served as his place of residence), the social life in Charlotte Amalie and his excursions around the island's exquisite landscapes.
Several of the many rare illustrations featured in the book originate from the Riise family's own archives.
The book is written in Danish. It includes an extensive summary in English.
160 pages. 174 illustrations. Hard cover. €35.00 + shipping
How to order the book
Send an email including your name, postal address and number of copies.
Make a bank transfer of $ 50,00 (book $ 35, p&p $ 15) per copy to our bank account:
SWIFT-BIC: DABADKKK
IBAN: DK87 3000 0003 2918 63
As soon as the money has been received the book(s) will be sent immediately.